Home » Blog » Georgia Retina First to Perform Latest FDA-Approved Procedure for Wet Age-Related Macular Degeneration in State
Georgia Retina First to Perform Latest FDA-Approved Procedure for Wet Age-Related Macular Degeneration in State
Posted by: Georgia Retina in News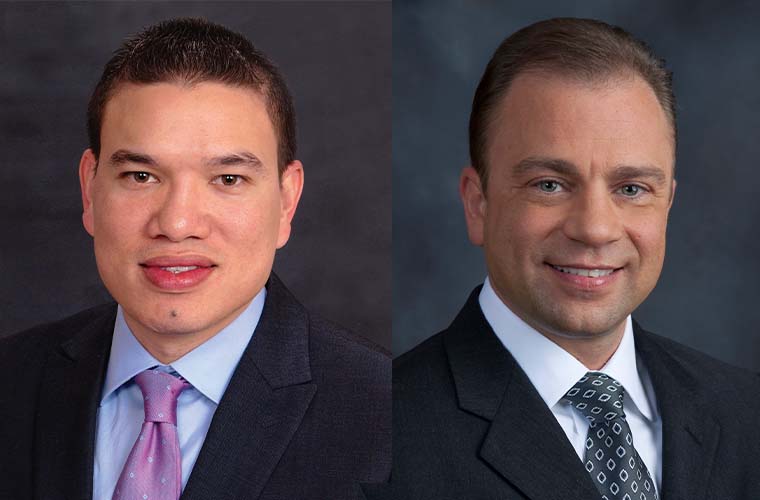 Susvimo Implantation Offers Groundbreaking, Convenient Treatment Option
Dr. Chin Yee of Georgia Retina, one of the largest retina-only medical practices in the Southeast, recently performed the first Susvimo implantation in the state since the groundbreaking procedure's approval by the U.S. Food and Drug Administration (FDA).
This is the latest treatment option for wet age-related macular degeneration (AMD), a blinding eye disease. The use of the procedure allows Georgia Retina to remain at the forefront of the field and serve as a reliable ophthalmology choice for those in need.
"Susvimo implantation is an outpatient surgical procedure that in the hands of a skilled surgeon can be a game-changer for our patients' treatment of wet AMD," says Dr. Yee.
The surgeon implants a small device into the eye, which sustains the delivery of medications into the patient's organ. The procedure lasts approximately 30 minutes and patients can go home the same day.
Prior to the advent of the procedure, most patients were required to come into the office for monthly medicinal injections. Susvimo implantation helps lessen the treatment burden by only requiring patients to return for bi-annual implant refills.
"As the treatment of wet AMD continues to evolve, Susvimo implantation serves as an exciting new chapter, providing a level of convenience and efficiency patients haven't experienced before," says Georgia Retina's Dr. Robert Stoltz, who participated in the procedure's clinical trials. Dr. Stoltz recently discussed Susvimo implantation on "The Weekly Check-Up" radio program on 95.5 WSB Atlanta's News and Talk.
Patients with wet AMD qualify for Susvimo implantation if they are currently receiving monthly treatment and showing a response, are healthy, and have an eye that's in good condition.
Georgia Retina is currently offering Susvimo implantation at its Surgery Center (1100 Johnson Ferry Road, N.E., Sandy Springs). Interested patients can schedule a physician assessment by calling 888-427-3846.
About Georgia Retina: As one of the largest retina-only medical practices in the Southeastern United States, Georgia Retina's board-certified ophthalmologists offer world-class expertise in the treatment of diseases of the retina, macula, and vitreous. Your vision is vital — that is why our doctors have received fellowship training in vitreoretinal diseases and surgery, and are engaged in clinical trials with the goal of advancing retinal research by discovering the causes, finding the treatments, and striving for the cure.
---