Hyung Cho, M.D.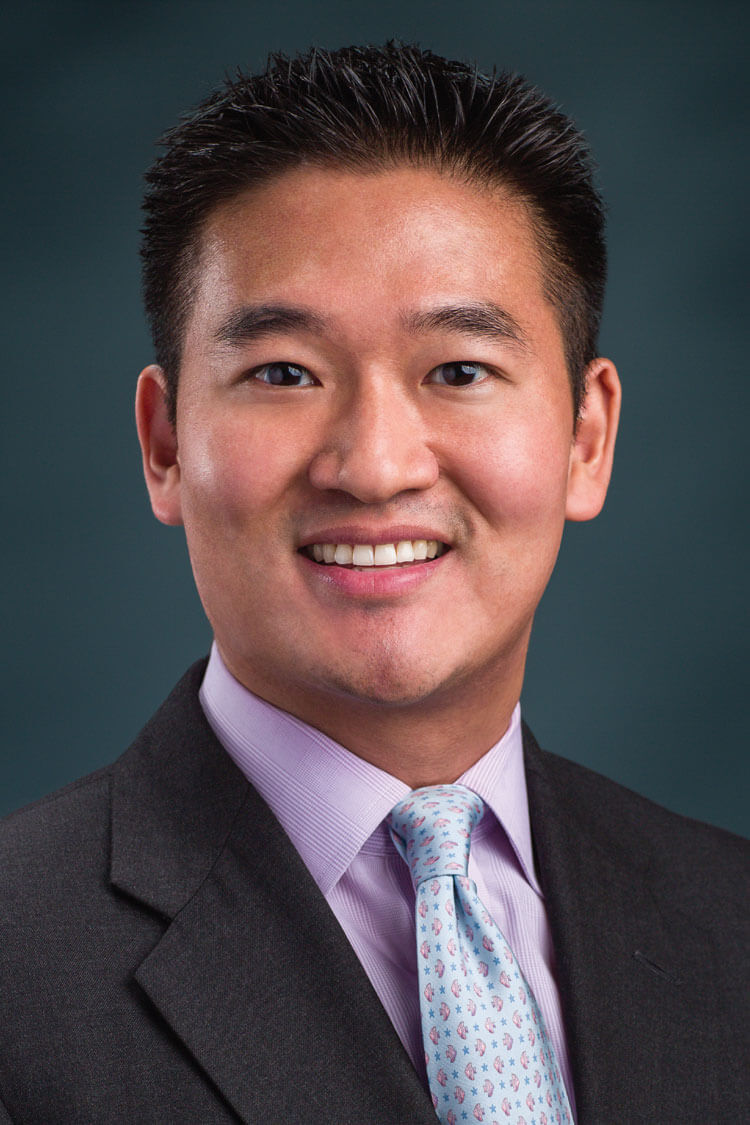 Education
Undergraduate School Dartmouth College, Hanover, NH
Medical School Albert Einstein College of Medicine, New York, NY
Ophthalmology Residency Montefiore Medical Center, Albert Einstein College of Medicine, New York, NY
Retina Fellowship Tufts New England Eye Center and Ophthalmic Consultants of Boston, Boston, MA
---
Biography
Dr. Cho was born in Korea and grew up in Paramus, New Jersey. He earned a Bachelor of Arts in Psychological and Brain Sciences with a minor in Music from Dartmouth College, graduating cum laude. He completed his medical school and ophthalmology residency at the Albert Einstein College of Medicine and Montefiore Medical Center where he was elected to serve as chief resident during his final year of residency. He went on to complete a two-year medical and surgical retina fellowship at Tufts New England Eye Center and Ophthalmic Consultants of Boston, which rank among the leading retina research and clinical trial centers in the country.
The first physician in his family, Dr. Cho chose his specialty because he likes the elegance of retina surgery, the ever-advancing technologies and treatments, and the ability to make a difference in patients' lives. When asked about the most rewarding aspect of his career, Dr. Cho said that "preserving the gift of sight" was at the top of his list.
Dr. Cho is Board certified by the American Board of Ophthalmology. He has written several book chapters and has authored numerous scientific articles on a broad array of topics including diabetic retinopathy, new treatments for wet macular degeneration and ocular toxoplasmosis. He has served as a sub-investigator in more than 25 clinical trials and has lectured at national and international meetings on topics including macular degeneration, retinal imaging, retinal vascular disease, and retinal detachment surgery. Dr. Cho has served as a peer reviewer for RETINA, the Journal of Retina and Vitreous Diseases, Ophthalmic Surgery Lasers and Imaging and Clinical Ophthalmology.
Outside of academics and his medical practice, Dr. Cho enjoys the arts, specifically music and dance. He says that the two provide him with an alternate venue for expression and growth. Dr. Cho started playing viola at age 10 and studied at the Mannes School of Music in Manhattan as well as the Royal College of Music in London. As an undergraduate at Dartmouth, he was a member of a hip-hop dance group, with a specialty in breakdancing. Dr. Cho recognizes music as the universal language, possessing the magical ability to forge connections between people. "Interaction is a vital component in healing, and the capability to establish such relationships with patients is a valuable quality to a physician," he said.
Dr. Cho and his wife, Catherine, are blessed with four children.
Professional Affiliations
American Academy of Ophthalmology
American Society of Retina Specialists
Georgia Society of Ophthalmology
American Medical Association
Association for Research in Vision and Ophthalmology
Medical Staff
Emory Decatur Hospital
Emory Johns Creek Hospital
Piedmont Eastside Medical Center
Piedmont Rockdale Medical Center
Piedmont Henry Medical Center and Northside Hospital (Atlanta, Cherokee, Forsyth and Gwinnett)
Southern Regional Hospital