Ella H. Leung, M.D.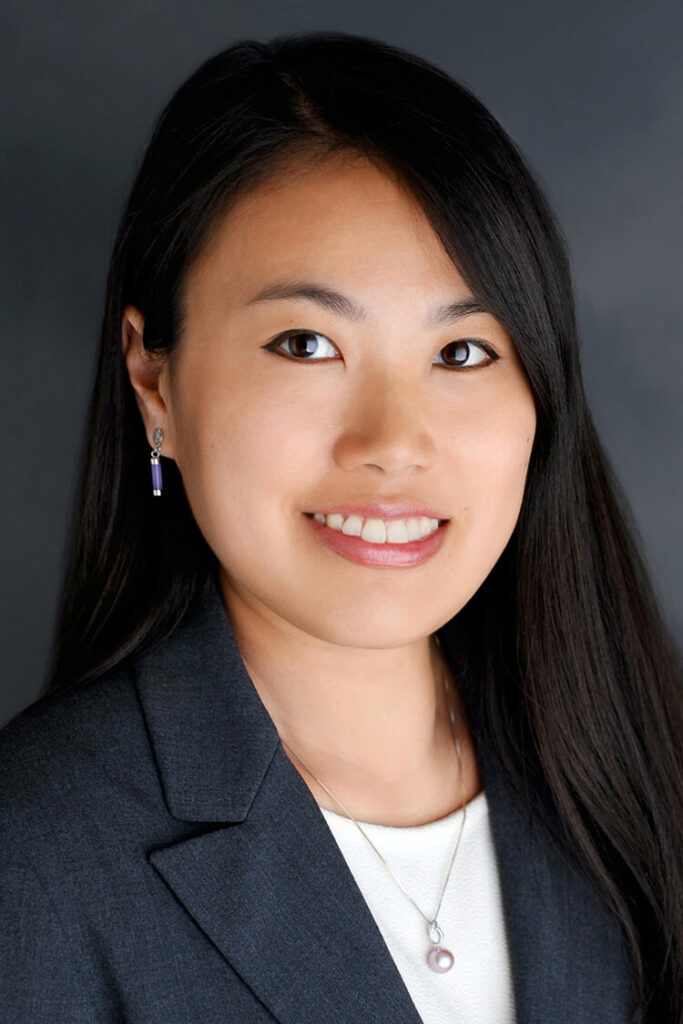 Education
Undergraduate School University of Miami
Medical School University of Miami Miller School of Medicine
Ophthalmology Residency New York Eye and Ear Infirmary of Mount Sinai
Vitreoretinal Surgical Fellowship Bascom Palmer Eye Institute/University of Miami
---
Biography
Dr. Ella Leung was born in Hong Kong and grew up in Florida. She earned her bachelors degree from the University of Miami as part of the honors program in medicine. During her time at the University of Miami Miler School of Medicine, Dr. Leung was elected to the Alpha Omega Alpha (AOA) Honor Medical Society. Dr. Leung then completed her residency at the prestigious New York Eye and Ear Infirmary of Mount Sinai, where she received research awards from the American Academy of Ophthalmology (AAO) and the New York State Ophthalmological Society. She went on to complete her vitreoretinal surgical fellowship at the top-ranked Bascom Palmer Eye Institute in Miami, Florida. Afterwards, Dr. Leung served on the faculty at the distinguished Baylor College of Medicine in Houston, Texas. As an assistant professor ophthalmology, she taught residents and fellows vitreoretinal surgeries, lasers, and procedures.
Dr. Leung is a board-certified ophthalmologist who became a physician to help others and to make a meaningful difference in their lives. She enjoys forming long-lasting relationships with patients and finds it rewarding to help people improve their sight, helping them to regain their independence. She is dedicated to helping patients achieve their best possible outcomes. She is actively involved in research and has published dozens of research articles and book chapters on topics ranging from endophthalmitis to macular degeneration, retinal detachments, diabetic retinopathy, epiretinal membranes, secondary intraocular lenses, and the latest imaging technologies and surgical techniques. She has presented at multiple national conferences. Dr. Leung is a member of several professional organizations, including the AAO, American Society of Retina Surgeons, and the Association for Research in Vision and Ophthalmology.
Outside of work, Dr. Leung is committed to volunteering. As part of the medical reserve corps, she has helped victims of hurricanes and infectious disease outbreaks. She has operated in ophthalmic medical service trips abroad, and she enjoys traveling and baking.
Professional Affiliations
American Academy of Ophthalmology
American Society of Retina Specialists
Association for Research in Vision and Ophthalmology
Medical Staff
Emory Decatur Hospital
Northside Hospital