Testimonials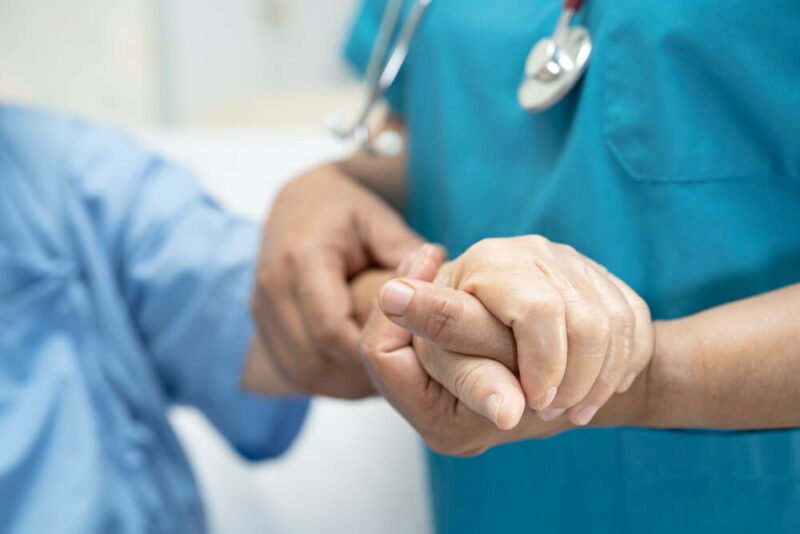 I cannot speak highly enough of Dr. Jacobson. A few years ago, I needed emergency retina detachment surgery, and Dr. Jacobson cleared his schedule to immediately perform the surgery and used a technique that enabled a quick recovery so that I would not have to take time off from college. He showed incredible post-surgery care, and he saved my vision in my left eye, which now corrects to perfect vision. Thank you so much Dr. Jacobson for all that you have done for me!
Meredith Toman
Vitals
Dr. Jay Stallman was recommended to me by the top retina ophthalmologist at the world-renown Houston Medical Center as the doctor of choice in Georgia should I have an eye issue when we moved from Texas to Georgia. I am a very complex case with nine operations on each eye. Less than 30 days after arriving in Georgia, a second hole developed in the macula of my left eye. I had already had vitrectomy on that eye as well as the right eye. Dr. Stallman assessed the situation, gave me three options and performed an innovative procedure, new to me, that closed the hole with minimal invasive action. Dr. Stallman and his entire staff are highly-skilled, professional and personally caring. I highly recommend him.
Carl Cappolino
Dr. Jacobson PERSONALLY took the time to understand my entire medical history. Even more importantly, Dr. Jacobson demonstrated the ability to think about how existing medical conditions may affect my eyes. After having lots of experiences with MDs of all types, I can honestly say that Dr. Jacobson is definitely a rare and dying breed. Not only does he have an exceptional attention to detail, really good communication skills, outstanding capabilities and the most current knowledge of retinal disease, treatment and care—he also seems to be a genuinely nice guy. The other MDs in the practice seem equally skilled. I don't have as much firsthand experience with them except to say that I had an after-hours emergency and had to page the on-call MD. My call was returned in less than 2 minutes! Dr. Rivellese also offered to see me in the office on Saturday AM. Impressive that they are so responsive to non-life threatening emergencies. Most other MDs would tell their patients to "go to the ER," but the ER can't do much for eye problems except charge you $2,000 and tell you to "follow up with your doctor on Monday". Sure, having eye/retina problems is terrible! But knowing that there is competent, professional care is reassuring. Give Georgia Retina and Dr. Jacobson in particular a try.
Charlie R.Atlanta, GA
Yelp
Dr. Michael Jacobson is hands-down the best experience I've had with a doctor! I was sent to him by my optometrist for holes in my retina. Not only was he extremely thorough in his examination, he sat down with a huge eyeball and simply explained what was going on with my eyes. He was very nice and not rushed at all. He asked many questions about my medical history and even sent a three-page follow-up to my doctor. Thank you so much!
Keisa M.Atlanta, GA
Yelp
I have been a patient of Dr. Jacobson and trust him without exception. He is an expert in his field and evaluates all options before acting, but acts in a definitive, decisive and effective manner to achieve the best results. If you want a doctor you can trust and have 100% complete confidence in, Dr. Jacobson is the person you want taking care of your retina issues. He is one of the BEST doctors I have ever met.
Anonymous
Vitals
I have been to Dr. Jacobson's office three times, and each time I have been there, it gets better. The staff that has attended to me is SUPER-DUPER. I go to the Riverdale office and have no complaints, because as I have said earlier, he has surrounded himself with the BEST people he could possibly find. Dr. Jacobson is very reassuring, comforting, and thorough. Try him, you will like him.
William G. Epps
Vitals
My mother became blind in one eye from acute macular degeneration before we came to Dr. Koh, and I credit him with saving her vision in the other eye. I am a physician myself, and I thought his care was exemplary. He communicated to my elderly mother, was extremely helpful the times we contacted him after hours, and clearly cares about his patients. I highly recommend him.
J. Kelly
Vitals
Dr. Koh took wonderful care of my wife's detached retina. Fixed with minimal pain and no subsequent problems. The staff at Georgia Retina's Lawrenceville office are very professional and caring. Overall a really good experience.
Franklin D.
Vitals
My experience with Dr. Stallman was very good. My concerns were addressed and all my questions were answered. My surgery went well and the follow-up was timely. Not only Dr. Stallman, but his entire staff and a colleague who was on call on a weekend when I had a problem, made me feel that I was receiving excellent care. I am also a health care provider and tend to have high expectations. I was not disappointed.
Anonymous
Vitals
My dominant right eye was severely damaged with a detached retina and I was sent on an emergency basis by Pearle Vision to Georgia Retina. Quite by chance, I got Jay Stallman as a physician and he was the best. I just returned today for my annual check-up and all is well. Surgery was quick and efficient and I've had no post-surgery difficulties.
Bill Harrison
Vitals
My ophthalmologist in Gainesville, GA referred me to Dr. Stallman when I had my first detached retina six years ago. Emergency surgery was performed that same day in Dr. Stallman's office. I have made what I consider a full recovery from that surgery. I experienced a detached retina in my other eye in February 2010. My local ophthalmologist again made arrangements for me to see Dr. Stallman and surgery was performed the next day. I have been very pleased with my treatment and I continue to see Dr. Stallman on a yearly basis. I highly recommend Dr. Stallman and give his name to friends without hesitation.
Anonymous
Vitals
Dr. Stallman not only took care of my pre-retinal bleed in a very prompt and professional way, he also told me I needed to get my carotid artery checked right away as I might have a serious problem. He was correct and I had to have subsequent surgery to correct a severe blockage, which could well have caused a stroke. Thanks to Dr. Stallman I avoided a potentially very serious medical condition. The staff at Georgia Retina are also very professional and caring, and I highly recommend this practice to everyone.
Gregory J. Lock
Vitals
[Dr. Rivellese] corrected my retinal detachment and is still friendly after 3 years! I love Dr. Rivellese! He took really good care of me and was very kind!
Stacey M.
Insiderpages
This is the way in which a medical practice should be run. Dr. Vanderveldt is not only technically very, very good; she cares very deeply about her patients, as does her entire staff. Wish I could give 6 stars; she deserves each and every one.
Anonymous
RateMDs
Praise the LORD!! My eye sight is improving greatly. Dr. Vanderveldt was pleased with my improvement. It is wonderful to be able to see again.
Sandy Lasseter
Facebook
Huge thank you to John J. Miller, M.D. — A very kind, understanding man, who sees that his patients needs are met! I cannot thank Dr. Miller or his staff enough.
Beth Beavers Mitchell
Facebook
Dr. Robert Stoltz was the first to take pictures of the problems with my daughter's left eye a few years ago. I didn't think I'd be seeing anyone at this place any time soon, until about a year and a half later in December of 2008, when my daughter developed a cataract and her retina had detached. She could no longer see out of one eye (pupil was a bit cloudy)!! She has been under the care of Dr. Scott Lampert ever since, and he performed two surgeries on her eye last year. I completely trust him and his work. My daughter will be seeing a third doctor, Dr. Jay Stallman, since I had to make an adjustment in her next appointment time, next month. I fully expect Dr. Stallman to provide me with the excellent service that the other two doctors have. A+++ to this group of ophthalmologists and to the very friendly staff here. I'd recommend anyone with retina and/or macular issues to see this group of wonderful, professional people…ASAP. Your sight is nothing to play with!!
Nateia F.
Yelp
Thank you, thank you, thank you to Georgia Retina and the entire staff in all the offices. You have no idea how your skills, knowledge and heart have allowed me such peace of mind during my vision setbacks recently. Dr. Vanderveldt is one of the most capable MD's I have ever met and her professionalism combined with a genuine and caring heart has been incredible. Dr. Stoltz's steady hand has facilitated an incredible healing, and Dr. Jay Stallman and his family will always have a special place in my heart! Thank you, thank you, thank you. I love you all!
Joe Kissack
Facebook
Dr. Cho,
Thank you for the care you are giving me to have better sight! I really value you as my doctor and also as my friend. May God bless you!
Helen G. Verhey
Dr. Cho,
3 years ago today you performed my final retinal surgery. You are my hero! I am doing so much better and it's all thanks to you! There are not enough words to express my thanks for you.
Jill Davies
Facebook
Dear Dr. Cho,
I want to thank you for successfully operating on my father. It was a pleasure meeting you and your staff. I really enjoyed how professional you and your team were, and the educational setup of your office. I truly walked away with a greater understanding of eye health. I respect your skill, passion, and the personal touch that you bring to the medical profession. Dad is doing well!!
Edward Morrow
Dr. Cho (Master Surgeon),
Man, if I had 10,000 tongues I couldn't begin to thank you for all you did to restore my sight. God sent you Dr. Cho, I know it for sure. There were things that you said before the surgery that brought light back into my life. God spoke through you. Master surgeon, keep being a blessing to the people. You absolutely blessed my life. My wife and I are eternally grateful.
David Nelson